2004 Transit of Venus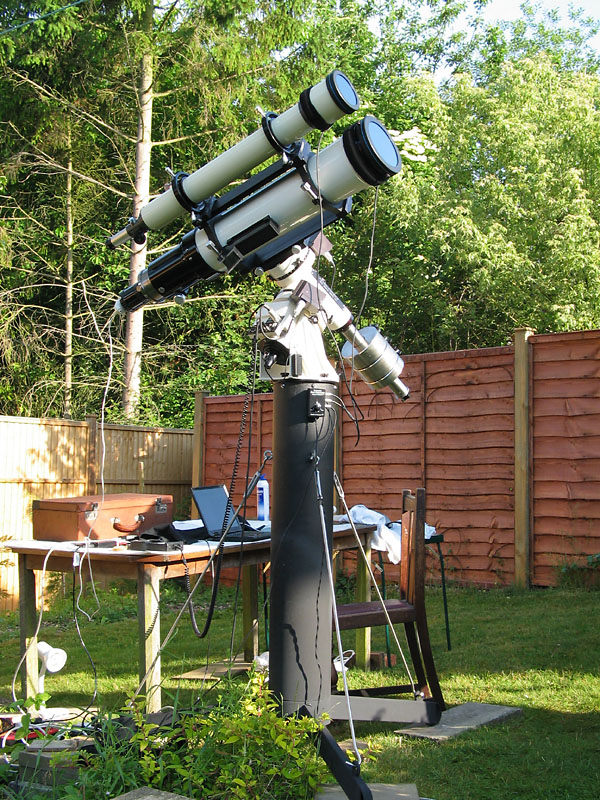 Equipment Setup
The equipment needed to be moved to a remote part of the garden to gain visibility of the complete transit sequence, from 1st Contact to 4th Contact. The picture was taken while the transit was in progress, soon after 2nd Contact.
All text and images Copyright © 1997-2021 by Philip Perkins. All rights reserved.
---